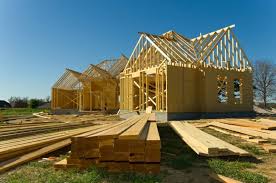 New Construction Home Builders in Plainfield
With inventory still at record lows many Home buyers are now starting to build instead of purchasing existing homes. We have a list of all the local area builders and what you need to know!
Remember the person or persons in the builders models are working for the builder not you. You CAN use a Realtor when building new construction, commission is paid for by the builder and is already figured into their price. You will not get a better deal if you do not use a Realtor they will not deduct the price of commission and give you an incentive. In fact we are usually able to negotiate a better deal for you than you would get if you had not used a Realtor. Everything is negotiable and you need someone on your side. We have personally built with some of these builders and we have worked with almost all of these local builders we are very familiar with how each one works.
It is very easy to get caught up in the beautiful model homes and think that is what your home is going to look like, unfortunately that is not the case, most of the model homes have upwards of 75-100K in what builders call "upgrades" we know this because we ask when we go into preview the models. Many of these upgrades are cosmetic but some are structural and totally change the look and feel of the home. The Base price of a home is a starting point and we can help you determine what is more cost effective to do with the builder based on their prices or on your own after you close.
Here is who are building New Homes in Plainfield, South Plainfield and Joliet. If you would like more information about any of these builders please contact us and let us know we would be happy to schedule and appointment to check out the model and floor plans.
North Plainfield
Pulte Homes https://www.pulte.com/homes/illinois/chicago/plainfield/creekside-crossing-209986
Pulte is building in Creekside Crossing which offers Plainfield North Highschool, bike and walk trails. Close to downtown Plainfield, parks and adjacent to Mathers Woods. They currently have 5 floor plans to choose from starting at $329,900 with square feet ranging from 2621 all the way up to 3277. Creekside Greenfield at Creekside Crossing in Plainfield, Illinois _ Pulte
DJK Custom Home Builders
DJK Homes Welcomes You to Plainfield's Premier Stewart Ridge Community
DJK is building in Stewart Ridge located off Heggs in North Plainfield. DJK is a costum builder and energy efficient at that. They have many floor plans to choose from ranging from $425,000 to over $1,000,000, and range from 2,400 to 6,500 square feet.
M/I Homes https://www.mihomes.com/communities/chicagoland/plainfield/kings-bridge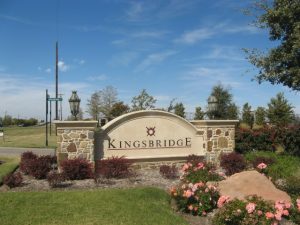 M/I has 8 Floor plans to choose from starting at $287,000 and ranging in square feet of 2,230 – 3,856. M/I typically has Quick move homes available that are close to being done or at least started. This is nice because so many people dont have 6-8 months to wait for a new build. 
K Hovnanian in Grand Park http://www.khov.com/find-new-homes/illinois/plainfield/60585/k-hovnanian-homes/somerset
Somerset at Grande Park has only one single family new home remaining. The Columbia plan has 3,150 sq. ft. of living space, spacious interior & exquisite exterior. Somerset also offers a on-site clubhouse, pool, elementary and middle school.
South Plainfield
Olthof Homes located in Ashford Place. https://www.olthofhomes.com/communities/communities.php?city=Plainfield
With 5 different models to choose from prices range from $240,000 up to $340,000 and square feet starting at 2,015 to 2,740. located right off Caton Farm road close to shopping and walking/bike paths.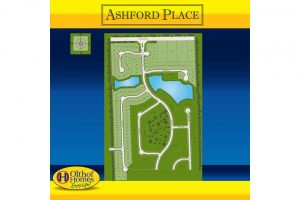 Meadowbrook Builders in Whisper Glen http://www.meadowbrook-homes.com/new-home-communities/whisper-glen-plainfield-4/
with over 17 home plans to choose from both ranches and 2 storys. Ranging in square feet from 1500 all the way to 3400. They are also building in Springbank.
AP Homes in Springbank, Grand Park, and Fairfield Ridge. http://www.ap-homes.com/
Anthony is currently building in many neighborhoods throughout Plainfield. He has a wonderful 1700 sqft ranch that starts at 270,000 in Springbank and Large 2 story homes 2800 Square feet in Grand Park that start in the mid 300s. 
Core Homes @ Springbank http://homesbycore.com/our-location/new-homes-joliet-plainfield-il-springbank/
starting in the $270,00 Range they have several 4-5 bedroom 2 story home plans to choose from.
DrHorton @ Springbankhttp://www.drhorton.com/Illinois/Chicago/Plainfield/Springbank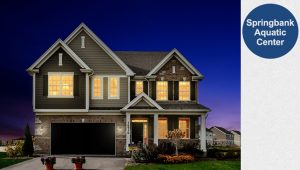 with 6 floor plans to choose from pricing started at $278,000 and 11 quick ready homes for you to choose from as well. Spring Bank includes membership to the Aquatic Center located off Drauden Road. It is a great feature for summertime.
DJK is also building @ Springbank http://www.djkhomes.com/springbank
starting in the low $290,000s and ranging in square feet from 2400-4000.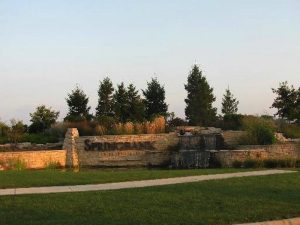 Joliet Builders
Cal Atlantic @ Greywall Club, Windsor Ridge and Hunters Ridge. https://www.calatlantichomes.com/find-your-new-home/5-chicago/7840-greywall-club.html Greywall Club offers nine beautiful floor plans to choose from, ranging from 1,595 to 2,612 square feet.
Cal Atlantic is currently having a national sales event that gives buyers a $2500 incentive use it towards upgrades or as a credit to help with closing costs the choice is yours! Pictures below of the beautiful model located in Windsor Ridge.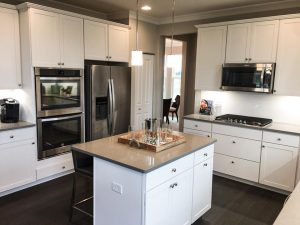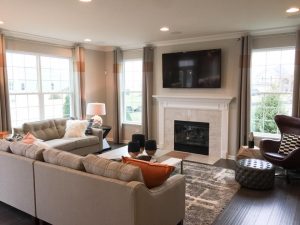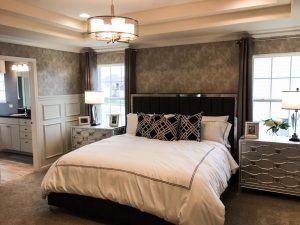 Core Homes @ Nuestonshire http://homesbycore.com/our-location/new-homes-joliet-il-neustoneshire/
located off Countyline road and Theodore features Minooka Schools. Prices start in the low $230,000s and sqft range from 1600 up to 3200. This subdivision has many walking paths, Core homes standardly come with 9ft first floor ceilings which give your home a more open feel. 
M/I homes @ lakewoodprarie https://www.mihomes.com/communities/chicagoland/joliet/lakewood-prairie?utm_source=adwords&utm_campaign=product-community-chicago&utm_medium=ppc&utm_content=text&utm_term=lakewood%20prairie&gclid=CjwKCAiAqIHTBRAVEiwA6TgJw9RU_6fkU08uKKkA5U3rM9NhOLdNwfr5s_Ulzhd32d-LV9OXSv5POxoCMEEQAvD_BwE
Lakewood Prairie is an exclusive clubhouse community with everything you want – an on-site elementary school, clubhouse, pool, tennis and volleyball courts, parks, and ponds. Prices start at $225,000. Minooka Schools
Each builder has different standards that come with each home the more the home is equipped with standard things like air conditioning, higher ceilings, appliances etc the less you need to upgrade if you would like a list of what standardly comes with each builder please let us know and we can get you a copy of standard features.
Best of luck on your new home search and if you have any questions we can assist you with dont hesitate to reach out
We can be contacted via text or calling to our personal cell phones @ Amanda 815-715-5904 or Michele 630-669-4469 you can also email us at Amanda.albrecht@comcast.net or micheleinc@comcast.net
If you have not yet been pre approved by a lender that is your first step. You want to make sure your comfortable with a new monthly payment at the price point your looking into. We can recommend a great lender if you do not already have one.