Everyone Loves Pottery Barn I know I do! They have well crafted items but your paying for the brand name. You don't have to go broke when picking up a few household trends. With careful planning you can grab fabulous items without paying full price.  Every once in a while Pottery Barn (PB) will throw out coupon codes and pair with free shipping which is even better if you use in the already up to 60% off clearance items.
Here are a few tips for getting deals at Pottery Barn and ill highlight my favorite items on 60% of steal right now!
Shop on Mondays- Pottery Barn is most likely to offer a coupon code or discount at the beginning of the week. Plan your purchases over the weekend and then simply wait until Monday until they throw out a coupon code. Keep in mind coupon codes are usually released on Monday and then are only valid for one day only. Although lately we have seen PB extending the coupon codes and extra day or 2 as they prepare to release summer items.
Sign up for both email list and catalog- PB doesn't hand out coupon codes that frequently, but when they do you can use them towards almost any purchase only 1 code Is valid at checkout. You'll get 10% off just for signing up for as a subscriber- occasionally 20% off site wide code is provided. These codes are specific to each subscriber you will not find them on the site or coupon websites. PB also sends snail mail coupon codes quite often.
Visit coupon sites- before checking out make sure to check sites like: RetailMeNot, Coupon Cabin, or DealNews, you can also set yourself up for alerts for whatever your currently looking for. This will save you time in the long run as you wont be searching for specific emails from each retailer
Seasonal Sales- Pottery Barn always advertises seasonal sales offering great discounts on new items that are in season. Currently they have 30% off laterns and outdoor items which are an awesome addition to your patio or porch and great for upcoming outdoor holiday gatherings.
Visit the store- Majority of the time Pottery Barn will offer 20% off but does not include free shipping, you will save 20% to find out you really just saved the shipping charge.  For times like this I recommend hopping over to your nearest store and using your coupon there.  Do not forget to check the few clearance sections in the store as you can really score some cheap goods that may be sold out or not offered online anymore.
See my favorite items currently up to 60% off at PB and here is a code for an extra 10% off all clearance items (EXTRA10) clearance items will end in .99 or .97
Love this chair dress it up or down with a throw pillow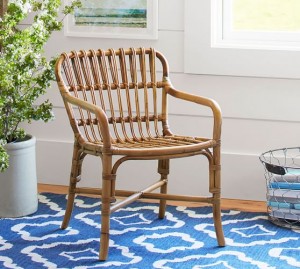 http://www.potterybarn.com/products/cannes-woven-accent-chair/?pkey=cclearance%7Cfurniture-outdoor-clearance&&cclearance|furniture-outdoor-clearance#viewLargerHeroOverlay
Blue is a favorite color right now! this bedding is on clearance and is a very modern print great way to inexpensively change the look to any bedroom.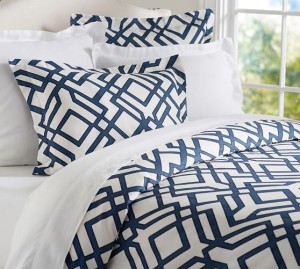 http://www.potterybarn.com/products/shelby-geo-duvet-sham/?pkey=cclearance%7Cbedding-bath-clearance&&cclearance|bedding-bath-clearance#viewLargerHeroOverlay
Changing Pillows is the easiest, quickest and cheapest way to give a quick update to any room in the house.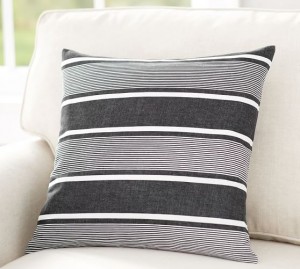 http://w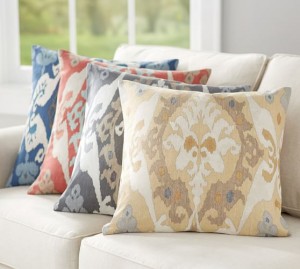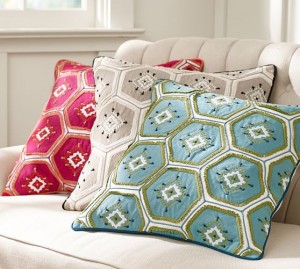 ww.potterybarn.com/products/la-jolla-stripe-pillow-cover/?pkey=cclearance%7Cpillows-clearance&&cclearance|pillows-
clearance#viewLargerHeroOverlay