Closing costs you can expect when selling your home in Plainfield, Illinois
Have you been thinking of selling your home, but are wondering just how much that will cost you? Selling one of lifes largest investments is a huge step and knowing the costs upfront is a necessary step before listing and selling your home.  We are here to help and will go over what you can expect to pay, so you have no unknowns when you get to that closing table.
Typically your biggest cost at closing will be your mortgage loan payoff. Another expense will be your Realtors commission which varies by each Realtor. Some other expenses will be your attorney, title insurance, government tax, transfer charges, survey and sometimes termite (if buyer is getting a VA loan).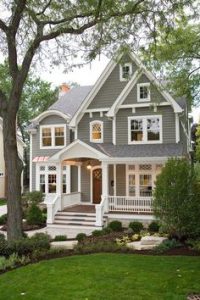 Determining your Plainfield, Ilinois Home Market Value
Your next step is to determine the amount you will be able to sell your home for before your put your home on the market. This will be your key factor in finding out how much closing costs you will have, Closing costs are calculating off of sales price of each home. If your clueless on how much your home is currently worth (prices change every 30-60 days) stop what your doing and click here to request your free CMA
Closing Costs
Seller Contributions
We generally do not advise to give buyer credits unless totally necessary, typically buyers are asking for 2-3K in order to help pay some of their costs attributed to getting their loan. The catch 22 is that the home still needs to appraise for this amount with the credit, We like to see this money in your pocket not going towards someone elses closing costs. A bird in the hand, we always advise to work with what we get and sometimes thats the only  type of offer/buyer you get. We will advise per situation in this case.
Payoffs
If you do not own your home free and clear by the time you are ready to sell, you will have to pay off your mortgage lien and satisfy the debt with the bank in order to sell. This is usually your largest chunk of change handed out when selling your home.
Title Charges
For most, buying a home is the single largest financial investment they will ever make. And while property ownership may seem very straightforward, a homebuyer's rights to enjoy their property aren't always as clear.  There are dozens of ways in which the title to – and ownership of – a property can be jeopardized.  The title insurance process helps reduce the likelihood that title issues will arise, and the policies subsequently issued help protect against loss when a buyer's ownership rights are challenged.
Take a $200,000 home for example the title fees will run $1700 for the Title Policy and $50.00 for the Closing protection letter. Every title companies costs may vary here is a link to calculate your title costs based on the sales price of your home
http://facc.firstam.com/Summary
Government recording and transfer charges
County Transfer tax (varies per county)
Record and Release of Deed $90.00
Extra Charges
-Postage/Courier fee/ wire fee (45)
-Survey (500)
-Inspections (pest, etc.)  (90)
-Home Protection Plan  (50)
-HOA Paid Assessment letter (300)
We offer a home valuation, as well as a closing cost estimation, as a courtesy. We know selling your home (and buying a home!) is a very complicated process and can be confusing. If you're planning on selling your Home please contact us today for more information or any additional questions. We are here to help!
If your thinking of selling your home give us a call 630-669-4469 we would love to work with you!